Attention CEOs, Entrepreneurs, and Small Business Owners
Discover How To
LEVERAGE Your Life And Business
30-60-100 Master's Mind Marketing
Program For CEOs
An UNCOMMON seed always leads to an UNCOMMON harvest - ALWAYS

Greetings,
I'm Dr. Joseph Peck. On behalf of TeamDestiny777, I want to welcome you to Leverage777, where we teach you how to LEVERAGE Your Life And Business!
Let me ask you...
What if Holy Spirit invited you to be part of His billion soul vision team?
What if Holy Spirit invited you to an opportunity to experience a 30, 60, or even 100 fold increase in Your IMPACT in just 12 months?
Would you accept that invitation? At what cost?
Your KEY word here is TIME.
Your KEY message is TIME is your LIFE! When you waste your time, you waste your life!
And your KEY scripture is Psalm 90:12 - So TEACH us (me) to number our days, that we (I) may gain a heart of wisdom.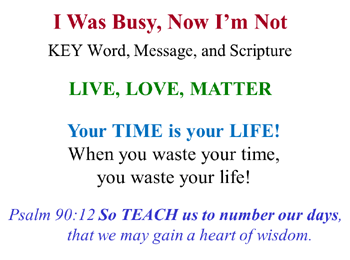 How much would it be worth to you if we could teach you how to save one hour of your time each day for the rest of your life?
How much would it be worth to you if we could coach you to steward your time to free up one day each week for the rest of your life?
How much would it be worth to you if we could show you how to find Wisdom, Understanding, and Revelation for every area of your life?
This is so important. When King Solomon asked God for wisdom and understanding, God promised him riches, wealth, and honor too (2 Chronicles 1:7-12).
Today, Michael Oswald and I want to introduce you to Team Destiny 777's 30-60-100 Master's Mind Marketing Program for CEOs!"
The PROGRAM OBJECTIVE is to provide Breakthrough Life Coaching for at least 4,095 CEOs in a 12 month span to help them experience 30, 60, and even 100 fold increases in impact (and profits).
Our goal is to help Explode Your Vision, while at the same time helping YOU to BE A Godly Steward with your Time, Talent, Treasure, Temple, Ideas, Opportunities, Relationships, Networks, etc. The result will be an incalculable increase in the Kingdom resources that you and your stakeholders have available to grow the Kingdom as The Lord leads each one.

The Camtasia Studio video content presented here requires JavaScript to be enabled and the latest version of the Macromedia Flash Player. If you are you using a browser with JavaScript disabled please enable it now. Otherwise, please update your version of the free Flash Player by downloading here.
My God-given assignment is to POWER NETWORK God's army around the world. And the keyword for my life is LEVERAGE. This is demonstrated by how I STEWARD my time, talent, treasure, and temple. My thoughts, words, actions, habits, relationships, etc are all in alignment with teaching and imparting LEVERAGE to you and the rest of the Body of Christ.
What is leverage? It's being able to accomplish a lot more with a lot less effort!
My passion for LEVERAGE is manifested in numerous ways.
For example, 8 months after launching my free 30 Days To Breakthrough e-course, I already had subscribers from 40 states and 36 countries. And by revelation of the Holy Spirit, I've discovered "7 SIMPLE STRATEGIES" to exponentially grow any business or ministry - and that includes yours.
Michael Oswald, my partner in this endeavor, is an attorney, Kingdom entrepreneur, and the cofounder and COO of The General Counsel, LLC, a company providing a new breed of high-impact, value-based legal services.
On Michael's final day of prayer and fasting in South Shores Churchís ďNehemiah ProjectĒ (Nov 9, 2010), the Holy Spirit unveiled Michael's compelling life purpose - "to CONNECT every Kingdom business in the world with (1) a General Counsel who can be a Joseph to the CEO, and (2) a Breakthrough Life Coach who can teach each CEO how to maximize their T4 - Time, Talent, Treasure, and Temple - for the good of all and for the glory of God!"
If you allow us, TeamDestiny777 will help you BREAKTHROUGH in many areas of your life. We will help you LEVERAGE YOUR LIFE to begin experiencing 30, 60, and even 100 fold increases in impact in just 12 months.
This is exciting. Let me tell you a little more about TeamDestiny777 and our Breakthrough Life Coaching!"
TeamDestiny777 is a team of Christ-centered leaders committed to EXCELLENCE in the pursuit of DISCIPLING the NATIONS. We are a CATALYST for God's billion soul vision.
How Will Our BREAKTHROUGH Life Coaching Benefit You?

First and foremost, it will bring supernatural CLARITY and FOCUS to your life. Focus is powerful. For example, if you focus white light through a prism, you can create a laser beam than can cut through steel.

There are 3 things YOU must have to see a 30, 60, or 100 fold increase ...

CLARITY/FOCUS: Knowing exactly what you want, in measurable and reachable ways that are INTENSELY CLEAR, ultra specific, and totally inspiring to you
SMART GOALS: Understanding how to set goals and act on them in ways that work for you and produce results at an exceptional level
COACHING: Having a powerful partner (coach), committed to your success, to challenge, cherish, and cheer you along the way to victory

Christian BREAKTHROUGH Life Coaching offers a powerful, practical and effective route to LASTING CHANGE!

Our Christian Life Coaching Process Enables You To ...

Hear God's voice so you can LISTEN, Trust, and Obey!!! Jesus says ďMy sheep hear My voice, and I know them, and they follow Me.Ē (John 10:27). When you learn to hear God's voice and believe it's really Him speaking to you, you will DREAM BIGGER DREAMS and LIVE ON PURPOSE!
Head the right direction (Godís direction)
Discover what you really want
Identify the gap and close it
Change negative beliefs you hold about yourself
Agree with God regarding what He says about you
Change your HABITS and behavior
Change your attitudes
Find your own solutions
Develop your spiritual life
Learn to hear God
Develop skills
Achieve your goals
And much, much more



Lynne Lee shares
benefits experienced from our
Breakthrough Life Coaching


Our Breakthrough Life Coaching Program Is UNIQUE Because...
We teach how to HEAR GOD
We intentionally create a HUNGER for God and His Word (Crazy Love)
We undergird leaders and their organizations with prayer [and intercessors]
We are web-based resulting in Global Networking and BIG Thinking
We are a team of Christ-centered leaders committed to EXCELLENCE in the pursuit of DISCIPLING the NATIONS
We are a CATALYST for Godís Billion Soul Vision
We specialize in the use of WEBINARS, the #1 online marketing and teaching tool bar none
We specialize in BLOGGING, the core of your marketing strategy
We utilize "7 SIMPLE STRATEGIES" inspired by Holy Spirit to EXPONENTIALLY grow your business
What are our "7 SIMPLE STRATEGIES"
to exponentially grow YOUR business and network?

Word Warriors Audio Bible TM
Masterís Mind Group
Breakthrough Life Coaching
Strategic Journaling
Blogging
Webinars
Outsourcing



Will Green

The ROI (Return on Investment)
with our 5-week, $5,000
Master's Mind Marketing Program



The Value of WEBINARS
WEBINARS are the #1 online marketing and teaching tool - bar none!

Webinars help establish you as a THOUGHT LEADER
in your niche or industry?


Benefits Of Participating In Our 30-60-100 Master's Mind Marketing Project Include...
KINGDOM CONNECTIONS: We connect people, ideas, and resources in Christ for MIRACLES
NEW OPPORTUNITES: We open the doors wider for YOU
EXPOSURE: We help YOU get bigger audiences
BREAKTHROUGH LIFE COACHING: We provide online coaching to help YOU breakthrough to fulfill your God-given destiny
Supernatural LEVERAGE: We train and equip you to share your God stories, products, and services with the WORLD
The Bottom Line Is This ...
What differentiates us from any other type of coaching (Christian or otherwise) is the Focus and Gifting for SUPERNATURAL LEVERAGE.
To Qualify As A Candidate, You Must ...
BE a servant LEADER of Leaders
BE passionate about growing the Kingdom of God (not just your kingdom or business)
Have a desire to change lives and disciple nations globally, regardless of whether you currently have a local, regional, national, or international business.
Believe it's possible for you to achieve a 30, 60, or even 100 fold increase in impact in just 12 months
BE willing to commit to spend at least 5 hours each week to grow and help others grow during the next 12 months
BE willing to make a commitment of 12 months to this program to invest in your life and the lives of other team members
Actively support Godís billion soul vision and the team
How Much Is Your Investment?
Only $1,200/month x 12 months
The $14,400 amount is a MIRACLE SEED
What is your Return On Investment (ROI) if your business even doubles?
Is this investment large over 12 months OR a minimal investment when you consider the next 5, 10, or 20 years of your life?
"Extra Bonuses" and "Special Pricing"

You can take as long as you want to think about it. However, I have "extra bonuses" and "special pricing" for people that decide to sign up by 11:59 pm EDT on March 31 (the last minute of the last day of the first quarter of 2011). Would you like to hear about them?

BONUS #1: One free pass (for either you or a friend) to my "Show Me The Money" live 2-day seminar in Virginia on April 25-26, 2011. The price per person for admission to this will be $500.

BONUS #2: One free pass to Lauri Elliott's "Blog-To-Book Success: Building Your Online Empire" online training ($200 Value).

BONUS #3: Professional blog (turbocharged website) set up for you (Value $500 - $2,400)

By the way, I want to give you a heads up that I will be taking on only 9 more new clients in my 30-60-100 Master's Mind Marketing Program for CEO's during the next 30 days and possibly the next 2-3 months. You are part of a select group who has been notified early. Starting Sunday April 3, this opportunity will be opened up to thousands more people.

And because many of you are experiencing financial challenges during these tough economic times, I'm offering a special payment method for the next 9 people who enroll. Instead of charging $1,200/month upfront, I'm asking you to invest only $300/week.
What kind of Return on Investment (ROI) can you expect?
Letís assume you enroll in our 12-month 30-60-100 Masterís Mind Coaching Program for $1,200/month. Then your total investment is $14,400.
Letís further assume that we teach you to SAVE 7 hours of time each week for the rest of your life and that your time is worth $100/hour.
If you live 5 more years, you will SAVE about 20,000 hours or $2 million. If you live 20 more years, you save $8 million.
You will become a THOUGHT LEADER
Your IMPACT will be magnified many fold each year
What's Included?

Creation and marketing of your own online coaching program, including up to 12 webinars hosted for you over a 12 month period of time
Weekly Master's Mind Coaching sessions (webinars) for small groups of 12 CEO's (3x/month, 90 minutes each)
Monthly large group sessions (webinars) with all CEO team members (90 minutes)
One private (one-on-one) coaching session each month with an experienced and prophetic Breakthrough Life Coach
Professional intercession
Free admission to quarterly LIVE seminars with other CEO Members
Access to private Member-only site with recordings of meetings, online resources for leverage, a forum to interact with other members and coaches, and much more
To learn more about how you can Experience a 30, 60, or even 100 fold increase in IMPACT in just 12 Months, enter your name and email in the form on this web page.
Come Learn How You Can ...
Best LEVERAGE YOUR TIME to do what you already do well
Best communicate with 10ís, 100ís or even 1000ís of people at a time instead of just one
Multiply what you do to experience a 30, 60, and even 100 fold increase in IMPACT in just 12 months
Experience God in extraordinary ways for extraordinary fruit
It's time for you to live YOUR life with PASSION, PURPOSE, POWER, INFLUENCE, and LEVERAGE!
Let me conclude by sharing this. God is calling 4,095 CEOís to become leaders to TRANSFORM THE MARKETPLACE. Are you called to BE one of them?

30-60-100 Master's Mind
Marketing Program for CEOs
Priority Order Form

YES! I want professional help to potentially magnify my impact 30, 60, or even 100 fold in just 12 months

I understand I will be billed $300 today and then $300 weekly for 48 weeks total
While this is intended to be a 12-month marketing program, I understand I may cancel my membership at any time and will not be billed any more in the future.
I may cancel my membership for any reason within the first 30 days and receive a full refund.
I will have access to a private forum where I can ask questions and get feedback and support. (Priceless!)

All payments are processed using a secure server



Blessings to think BIG, act BIG, and associate BIG!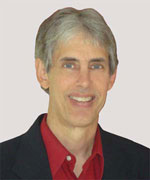 Joseph
Joseph Peck, M.D.
INSPIRING LOVE
Blessed to be a blessing
30-60-100 Dream Coach
Dr. Breakthrough, The Great Connector, and The Journal Guy
Creative Marketing and Communication Strategist
Empower 2000, Inc.
EMPOWERING DREAMS
Changing Lives to Disciple Nations
P.S. If this is something you feel prompted to learn more about, please email me to schedule a meeting. Thank you!.